Music is an integral part of spiritual programs on the Liberty University campus, and many students who lead their peers in worship have been launched into careers where they continue to share their talent and passion for music so that they can unite believers and bring glory to God.
Each year, more than 1,200 students audition to join the Liberty Worship Collective, a campus-leading group in worship across the Office of Spiritual Development. Of these, less than 3% will be selected to participate in a one-year mentorship program before leading worship with the team at campus events and at festivals, conferences and special services in worldwide.
The current singer of the Liberty Worship Collective, Judson Harris, works part-time for Vertical Worship at Harvest Bible Chapel in Chicago. Harvest has six different locations in the greater Chicago area.
Harris grew up in a ministry-oriented home. He first heard about Liberty from a friend at church when he was in high school. The talented singer is grateful for Liberty's influence on his life.
"Liberty introduced me to some of the best people I've ever met in my life," Harris said. "I was truly fortunate to grow up in a Christian community at home, but there have been so many people who have converged here on this mountain and made their dreams come true through this university. I would never trade my time here for anything.
Harris received his undergraduate degree from Liberty in English and is currently continuing its MA in English. He said studying at Liberty changed his outlook on his future.
"You come to college thinking you have to figure it all out in four years, but it's really not so," he said. "Being surrounded by all these people in this institution has helped me realize that my dreams are not always real. The real dream is to be surrounded by people who love Jesus.
Harris was a vital asset to the Collective while at Liberty through his leadership skills and songwriting ability. He participated in the Collective eponym album released in 2017.
After graduation, Harris will continue to work with Liberty alumni and current Vertical Worship leaders Kyle and Lauren Smith, who were also former members of the worship team at Liberty.
"Before Kyle and I started dating, we started writing a lot of songs together," Lauren Smith said. "It's so cool to see how God brought us together through music and through a Christian school."
The couple completed their undergraduate studies in interdisciplinary studies in 2014, but they decided to stay at Liberty in 2015 to help lead the Collective while Kyle completed his Masters. They got married that summer.
But it was in 2013 that Lauren met former Liberty student and renowned songwriter and recording artist Meredith Andrews, who was invited to be a guest worship leader at the Convocation. At the time, Andrews and her husband were both on the Vertical staff at Harvest Bible Chapel.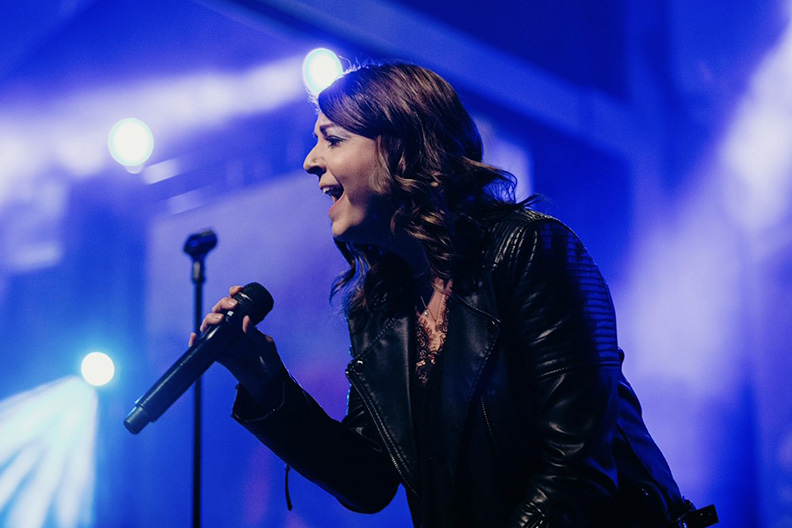 "(She) and I had a brief chat behind the scenes, but I truly believe that's when the Lord connected our hearts," said Lauren Smith. "Afterwards, Kyle and I went to lunch with (Andrews) and her husband and she told us a bit about Harvest Bible Chapel."
Andrews suggested Harvest offer the young couple the option of spending time in Chicago for next summer, which they agreed to.
"We kind of knew the Lord was calling us to go there. … God gives his children such great gifts, and he knew that Kyle and I wanted to be a part of a church that wanted to write songs for their congregation, "said Lauren Smith.
The couple eventually accepted full-time worship positions there.
"We usually stay at one of Harvest's sites for Sunday worship, but sometimes we run one of the other (five) area campuses on a Sunday," Kyle Smith said.
Freedom Bible studies Former student Clay Finnesand was a member of the Liberty Worship Collective from 2016 to 2017. He credits his alma mater with the influence he now exerts on the Christian community by leading worship and songwriting.
"I don't think I would be where I am today without Liberty and the opportunities the school gave me while I was there," Finnesand said.
In his sophomore year, he auditioned for one of Liberty's traveling musical teams, and after playing with the band for a year and a half, he was offered a position in the school's new Worship Collective. In this role, he was one of the main singers who led the student body in convocation worship and the campus community.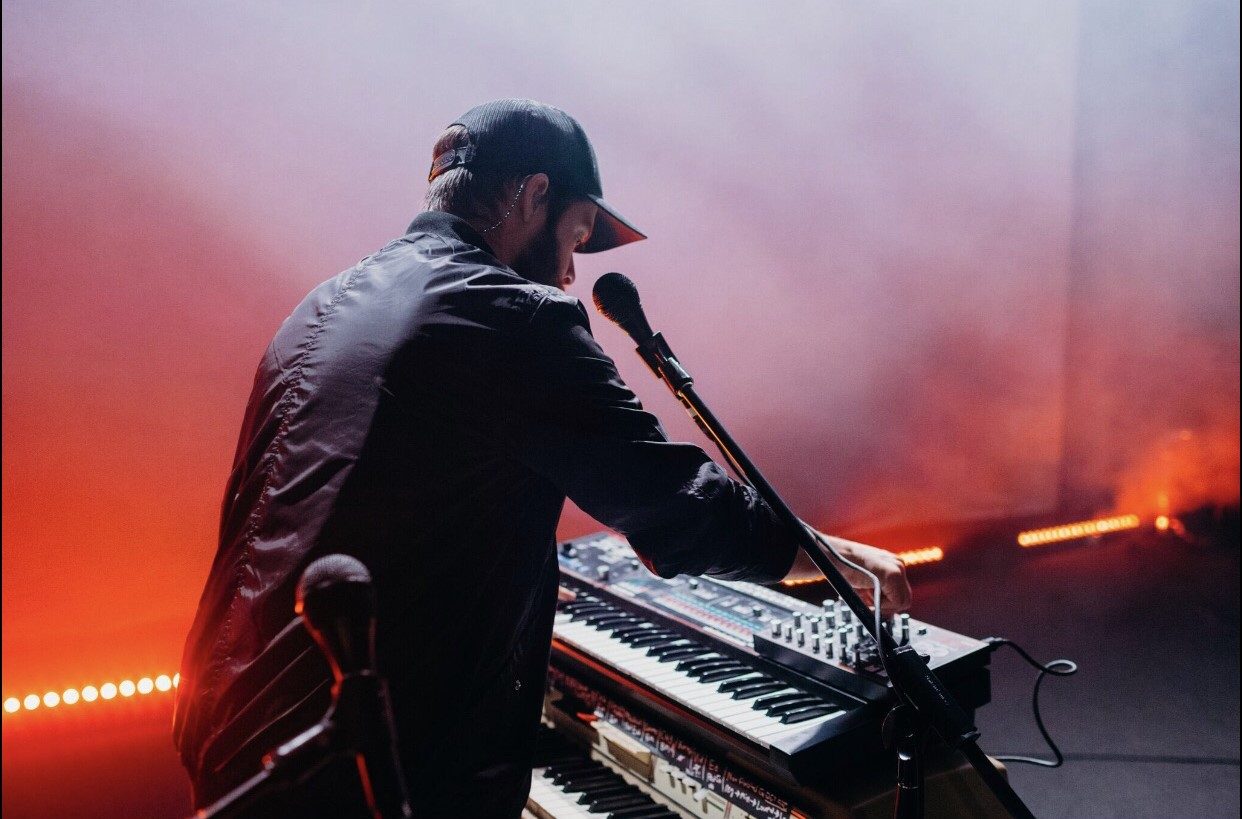 "It's amazing sometimes to look back on my time at The Collective and think that we were a group of students leading thousands of peers in worship," said Finnesand. "It was quite an experience, for sure."
Today, Finnesand travels the country as a songwriter, meets with different churches and artists each week to write songs, and assists an Atlanta church with some of its worship services.
In 2019, Finnesand released their latest album, Springside and will introduce fans to new music this year. Finnesand has released two albums in the past four years as well as several singles.
Many students entering a career in worship ministry are trained through Liberty University School of Music, who not only works diligently to equip students with the skills they need, but also, and more intensely, prepares their hearts. The school's Music and Worship Center was launched in 2005 and remains the largest and most comprehensive program of its kind in the world.
Senior music and worship Student James Cox said his life was affected by the way he learned to view the worship ministry.
"If you are called to be on a platform leading worship, you are called to a pastoral position," Cox said. "Some people think that worship is just a cup of tea before the sermon, but in reality worship is a way to prepare the heart to receive what the Holy Spirit is doing and then you can do it. to respond."
Cox said his teachers went above and beyond to teach him more than just how to lead a team of musicians.
"Since I started here, my understanding of the entire gospel message has grown exponentially," he said. "We have so many different perspectives on life, but it's all centered on the same thing and it's the Gospel of Jesus and his character, his character, how he is infallible and relentless, and how it applies and is. connects to worship. "
Cox said that prior to becoming a cult pastor, he would have the opportunity to gain hands-on ministry experience through the School of Music's internship program this summer, where he will be assigned to work with a church in the United States. United.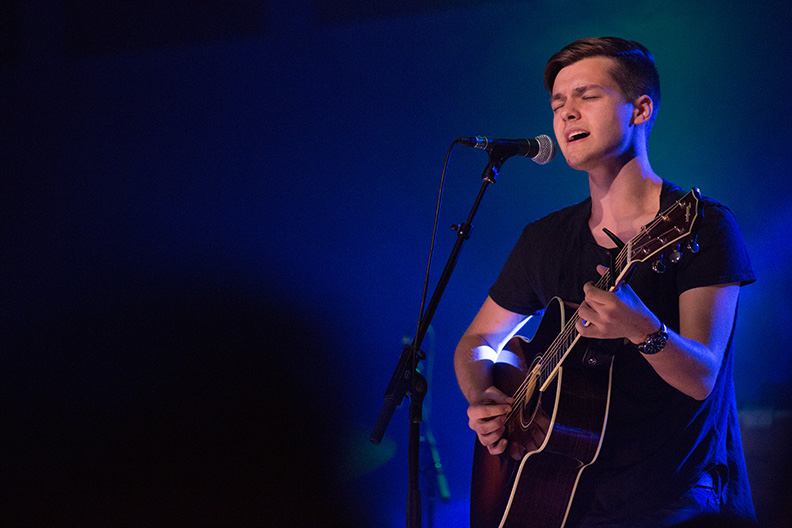 While Cox and many other Liberty students go for job interviews this spring, Music and Praise student Maggie Effler already has one waiting for her when she returns to her hometown of Marion, Carolina. North, after graduation in May. She will be director of music at her home church, Pleasant Gardens Baptist Church.
Effler was offered the job last summer and Pleasant Gardens agreed to allow him to work virtually for his final year of undergraduate studies before joining them in May.
"I do all the planning, all the staff meetings, all the choir rehearsals and the Zoom worship team rehearsals," said Effler.
She said her training in the School of Music had helped her understand the responsibility that comes with worship ministry.
"I totally believe that you can do secular jobs and you can work to glorify the Lord and that is what you are called to do," she said. "But when you work in the ministry, it's such a different angle because you focus specifically on bringing the congregation and the community to the Lord."