ALBANIA – Every Sunday evening, Albany families whose children attend local college open their inboxes to hear a soft, warm voice announcing the start of a new week.
The voice is that of Albany Middle School Principal John Hill, who sends audio messages to students and their families at the end of each weekend. The messages offer words of encouragement and excitement in the midst of the school days that sometimes seemed unbearably long for children, teachers and parents going through the difficult year.
It's a way to get his school excited for the week ahead – although he may not be feeling so excited himself, Hill said.
"As a parent myself, I think about what I would like to hear from my children's school," said the principal, whose father also worked for schools around the parish of Livingston. "I want them to know that their children are welcome here."
The public schools in the parish of Livingston will allow some elementary students to take part of their lessons virtually during the 2021-22 school year …
Hill began recording audio messages several years ago. But the practice took on new meaning during the COVID-19 pandemic, which last year pushed tens of thousands of Louisiana students into distance learning programs.
His colleagues say the posts explain why Hill was a finalist for Louisiana's Principal of the Year award in a year that rivaled 2016 – when southeast Louisiana was devastated by flash floods – in the magnitude of the challenges it posed to local educators.
He was named Livingston Parish Primary School Principal of the Year this spring.
Hill's combination of emotional skills and quantitative intelligence has stood out for years, said Livingston Parish Schools Superintendent Joe Murphy. Murphy met Hill in 2016 at a leadership event for local teachers seeking to overcome the fallout from the devastating floods that hit Livingston Parish that year.
But the director's ability was perhaps most notable in how he guided Albany Middle through the once-in-a-century pandemic, the superintendent said.
"He was willing to go the extra mile to give people a little more confidence in his abilities and his school," Murphy said. "And let's face it: we have asked many of our parents to send their children to our schools during the pandemic. "
At Albany Middle, which Hill said had had very few cases of Covid-19 since the start of the pandemic, students have split their time between taking virtual home classes and in-person schooling on campus. (The Livingston Parish School District plans to continue offering a blended learning option for middle school and college students this fall as well.)
As has been the case with educators in the state, navigating this process has posed challenges, Hill said: These included bridging the digital gaps between students in rural areas and those in more inner-city areas. developed, disputes over masking and the richness of the mental health issues facing students. after months spent isolated and confined to the screen.
"The hardest part was not being able to help the teachers as much as I would like," he said.
Several Livingston Parish directors have been finalists or semi-finalists for the State Award in recent years. But a local manager has yet to win the award, Murphy said.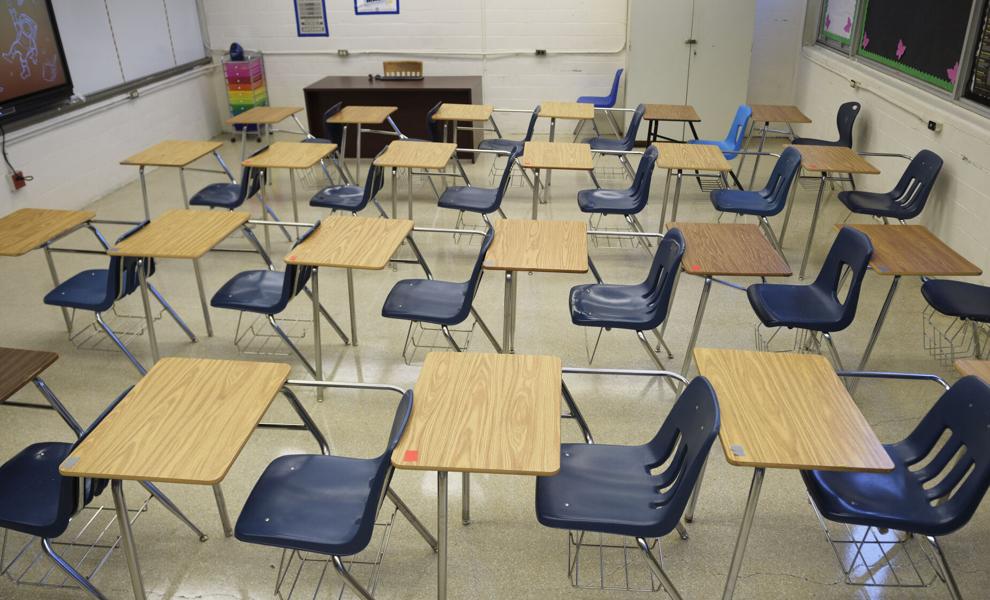 A small virtual high school in Baton Rouge has started enrolling in Kindergarten to Grade 12 classes as it strives to be an acceptable home for thousands of …
If he wins, Hill said, he wants his students to receive recognition.
"The whole experience made me humble, because I don't like to expose myself," he said. "I'm all about the kids, and if anyone is to be celebrated, I want it to be them."
The Louisiana state principal of the year winner is expected to be announced at an event on July 16.