NEW | CHARACTERISTICS | OVERVIEW | EVENTS
originally published: 03/28/2021
(PRINCETON JUNCTION, NJ) – Westrick Music Academy is set to kick off its third year of Camp Westrick, which offers vocal training and performances with some of the country's leading children's choir directors, musical theater lessons, daily choir rehearsals, musicality development, fun games, and more. Their experienced instructors and counselors create a fun and safe environment for students to develop their musical and vocal technique while making friendships and learning to work together. The weeklong camp concludes with a festive performance of music and skills learned during the week for family and friends.
Camp Westrick will run from Monday August 2 to Friday August 6 from 9:00 a.m. to 12:00 p.m. and is open to boys and girls in grades 4-9 – there are no audition requirements. Camp location will be announced at a later date, and possibilities for a fully virtual, fully in-person camp or a hybrid of the two will be considered.
Founded in 1989 as Princeton Girlchoir, the organization has grown over the past 30 years from 27 girls to over 300 singing in seven choirs. In 2017, the organization added the Princeton Boychoir to its ranks with 50 boys singing in the inaugural season. To accommodate these flagship choirs and other growing programs, the Board of Directors announced in January 2018 the creation of a new umbrella organization, Westrick Music Academy, after founder, Jan Westrick, who would continue to house Princeton Girlchoir. and Princeton Boychoir as they currently exist.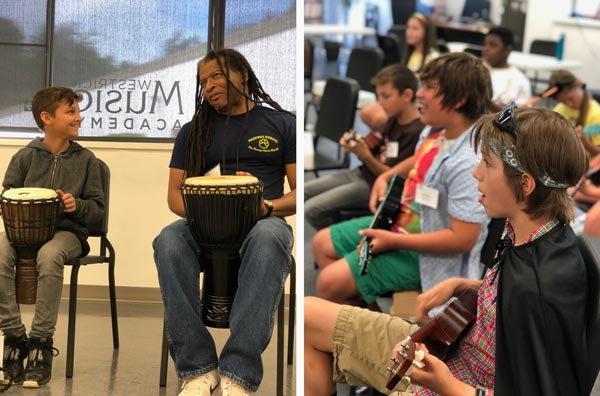 For more information on the camp, the organization, or to schedule a hearing, Click here or contact the office at (609) 688-1888.
Westrick Music Academy provides opportunities to grow in a supportive, inclusive and joyful environment through the experience of musical excellence. Formerly known as Princeton Girlchoir, Westrick Music Academy (WMA) is the new umbrella organization that houses Princeton Girls Choir, Princeton Boychoir, and Music education programs.
Advertise with New Jersey Stage for $ 50 to $ 100 per month, click here for more information
---
The music education programs offered by WMA are designed to serve both members of the organization's flagship choirs and those of the community at large. With expanded offerings over the next few years, we plan to provide high quality music experiences for all skill levels and ages.
---
Fueled by the power of a girl's voice, Princeton Girls Choir presents extraordinary performances at home and across the world, while educating the musician, building confidence and fostering a love of singing together for life. Founded in 1989 as an after-school activity for girls interested in choral music, Princeton Girlchoir has grown to become the region's premier training and performance choir for girls, with over 300 choir singers participating each year. The organization has seven choirs, comprising girls from grades 3 to 12. These choirs feature music from a wide range of genres, from conductors and composers. While honing their musical talent, backing vocalists form lifelong friendships, take advantage of professional performance opportunities, and travel the world.
Princeton Girlchoir has been honored to perform in a wide range of venues for national and international audiences. Notable performances include the North American premiere of The Symphony of Tan Dun 1997 with Yo-Yo Ma at Avery Fisher Hall at Lincoln Center; several appearances at Carnegie Hall; performances for Hillary Rodham Clinton, Jeb Bush, Rush Holt and Sandra Day O'Connor; sing the national anthem at several professional sporting events; and conference appearances for the American Choral Directors Association, the Kodály Organization of American Educators, and the NJ Music Educators Association.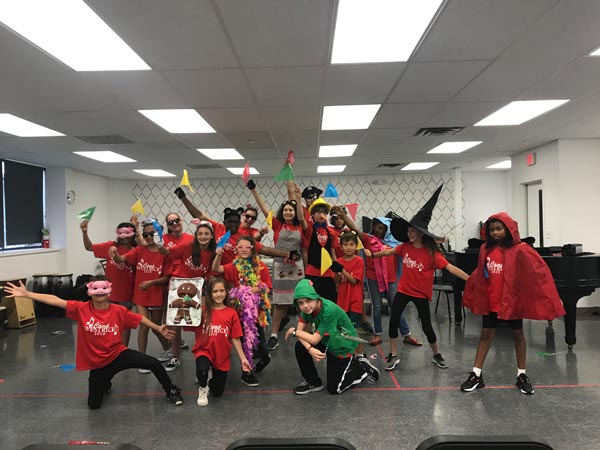 ---
Princeton Boy's Choir transforms boys into confident and strong young men, through inspired training in singing, music education and leadership, who share their musical excellence within the community and beyond. Launched in the fall of 2017, Princeton Boychoir is on its way to becoming the region's premier after-school singing program for boys. PBC is made up of boys in grades 3 through 12, who are auditioned into one of our three ensembles: Apprentice Choir, Treble Choir and Young Men's Ensemble. Singers are placed by ability, matching each boy with the choir that best suits his vocal, artistic and musical level. In addition to striving for musical excellence, the choristers of the Princeton Boychoir gain maturity, self-discipline, focus and leadership.
Although the Boychoir originated from its sister organization, Princeton Girlchoir, and the two choirs share many traits, there is a unique spirit when "Boys' Night" begins every Thursday. Led by Fred Meads, former director of vocal studies at the American Boychoir School and veteran of the Princeton Girlchoir, each backing vocalist of the Princeton Boychoir strives to be an exceptional musician while developing a sense of balance and self-confidence. self through education and performance, challenging him to tap into the best part of who he is and what he can accomplish.